REQUIRED UNITs:
2x
556 Mounted Swordsman [-556]
89 Knight [-89]
126 Armored Marksman
270 Mounted Marksman
127 Besieger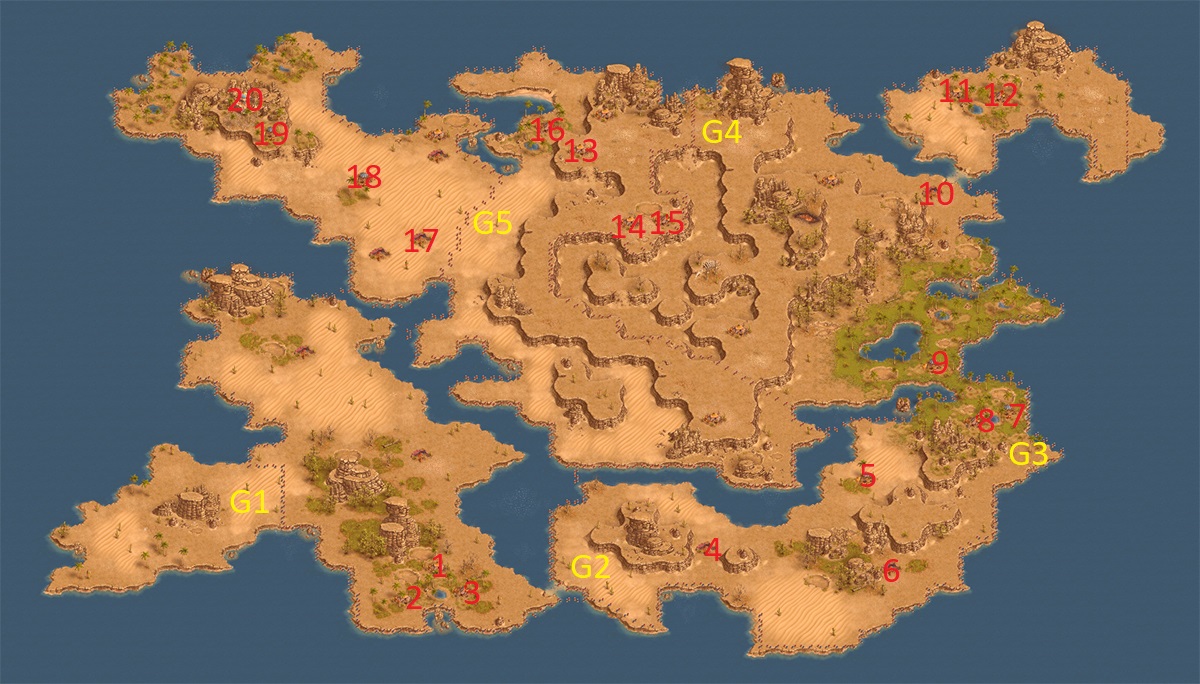 No blocks, I take more than the troops stated to make it a quick run just be careful of intercepts. Use which ever skills you like but with each of my gens being maxed on fast learner I get a minimum of 196k xp using this method. I also never experience max losses.
Garrison
Camp
Enemy Units
Our Attacks
G1
1
180 Sword Wielder
1 wave (270) 25 Mounted Swordsman, 245 Mounted Marksman [losses: 25MS]
G1
2
110 Desert Marksman, 100 Stone Cannon
1 wave (Mxmas) 2 Mounted Swordsman, 95 Armoured Marksman, 103 Mounted Marksman [losses: 2MS]
G1
3
120 Horseman, 80 Desert Marksman, Shrewd Thief
1 wave (270) 47 Mounted Swordsman, 223 Mounted Marksman [losses: 47MS]
G2
4
80 Sword Wielder, 80 Mounted Bowman
1 wave (VAR) 36 Mounted Swordsman, 80 Armored Marksman, 64 Mounted Marksman [losses: 36MS]
G2
5
150 Sword Master
1 wave (270) 34 Mounted Swordsman, 236 Mounted Marksman [losses: 34MS]
G2
6
90 Sword Clasher, 100 Desert Marksman
1 wave (Mxmas) 200 Mounted Marksman [losses: 0]
G2
7
70 Horseman, 70 Sword Wielder, 50 Dune Marksman
1 wave (ANS) 49 Mounted Swordsman, 101 Armored Marksman [losses: 49MS]
G2
8
80 Horseman, 90 Dune Marksman, Greedy Thief
1 wave (270) 31 Mounted Swordsman, 239 Mounted Marksman [losses: 31MS]
G3
9
80 Mounted Bowman, 90 Sword Clasher
1 wave (VAR) 21 Mounted Swordsman, 159 Mounted Marksman [losses: 21MS]
G3
10
70 Horseman, 70 Sword Wielder
1 wave (ANS) 23 Mounted Swordsman, 127 Besieger [losses: 23MS]
G3
11
90 Sword Clasher, 90 Stone Cannon
1 wave (Mxmas) 2 Mounted Swordsman, 95 Armoured Marksman, 103 Mounted Marksman [losses: 2MS]
G3
12
80 Horseman, 80 Dune Marksman, Mysterious Thief
1 wave (ANS) 25 Mounted Swordsman, 125 Mounted Marksman [losses: 25MS]
G4
13
70 Sword Master, 60 Dune Marksman, 50 Horseman
1 wave (ANS) 51 Mounted Swordsman, 99 Armored Marksman [losses: 51MS]
G4
14
70 Mounted Bowman, 70 Desert Marksman
1 wave (VAR) 18 Mounted Swordsman, 162 Mounted Marksman [losses: 18MS]
G4
15
90 Desert Marksman, 90 Horseman, Smart Thief
1 wave (ANS) 20 Mounted Swordsman, 130 Mounted Marksman [losses: 20MS]
G4
16
90 Sword Clasher, 80 Horseman, Treacherous Thief
1 wave (Mxmas) 37 Mounted Swordsman, 100 Mounted Marksman, 63 Beseigers [losses: 37MS]
G5
17
20 Mounted Bowman, 90 Sword Wielder, 70 Horseman
1 wave (ANS) 35 Mounted Swordsman, 17 Knight, 98 Besieger [losses: 35MS, 17K]
G5
18
100 Desert Marksman, 100 Stone Cannon
1 wave (Mxmas) 2 Mounted Swordsman, 95 Armoured Marksman, 103 Mounted Marksman [losses: 2MS]
G5
19
70 Sword Master, 40 Desert Marksman, 50 Sword Wielder
1 wave (VAR) 44 Mounted Swordsman, 40 Armored Marksman, 96 Mounted Marksman [losses: 44MS]
G5
20
80 Horseman, 80 Stone Cannon, Bandit Lord
1 wave (NUS) 72 Knight
2 wave (VAR) 54 Mounted Swordsman, 126 Armored Marksman [losses: 72K, 54MS]