DOWNLOAD TEMPLATE
REQUIRED UNITS:
557 Mounted Swordsman [-362]
733 Knight [-203]
196 Armored Marksman
736 Mounted Marksman
308 Besieger
REQUIRED GENERALS AND SKILLS:

11x GHOST

First Aid 3/3


Overrun 3/3


Battle Frenzy 3/3


Garrison Annex 3/3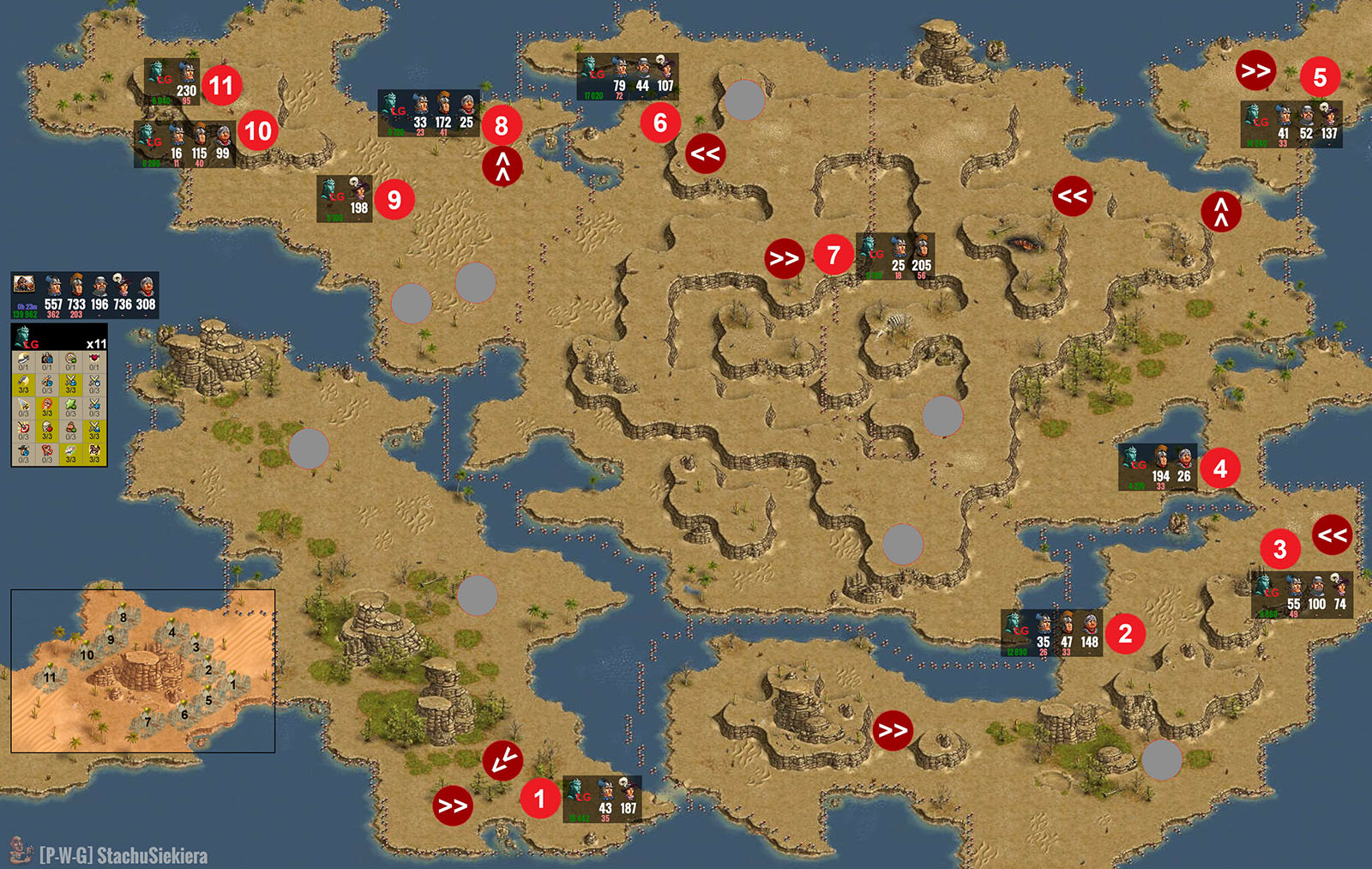 TEMPLATE DESCRIPTION:
We do the whole adventure from the first sector.
We pack the army to the generals on the home island, there are no quartermaster.
Times of releasing generals are counted without using horseshoes,
plus additional time for the client possible lags.
Time (without transport): 23 minutes
Experience points: 139.962 XP
HOW TO USE THE TEMPLATE – SEE VIDEO GUIDE