REQUIRED UNITS:
1xBallista
1xAssassine
2xWeak Point Potion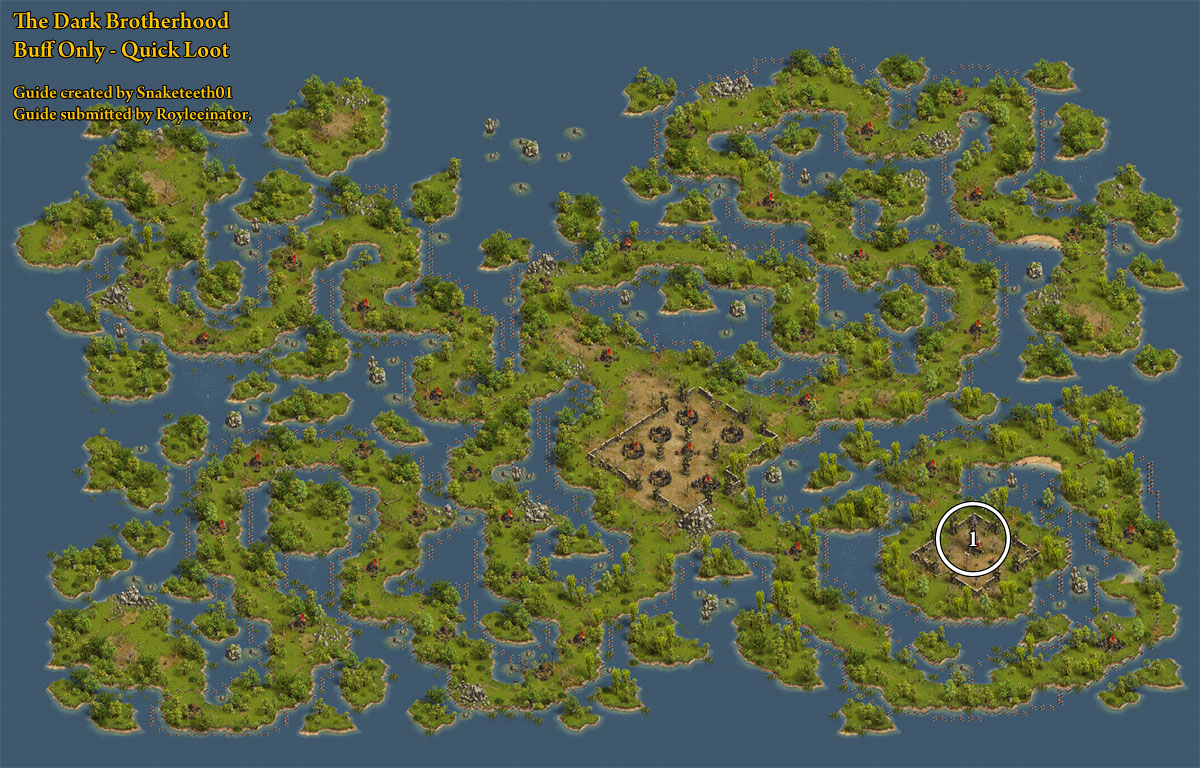 Can be done with 3 Weakpoint Potion. Just replace Assassin with Weakpoint Potion.
No need to send any Generals, this is all done with Adventure Buffs. The Host (Player 1) will open the adventure and place the first 2 buffs on the Witch Tower. Ballista MUST be first. Then Assassin is dropped. The Host may use a Weakpoint Potion to replace the Assassin if they want.
Players 2 and 3 will drop a Weakpoint Potion on the Witch Tower. If the Host dropped a Weakpoint Potion, player 2 OR 3 can use an Assassin. Note: Only 1 Assassin can be used per camp. Weakpoint Potion is unlimited.

Garrison
Camp
Enemy Units
Our Attacks
P1
1
2 Night Spawn, 66 Dancing Dervish, 66 Firedancer, 66 Shadowsneaker
1 wave Ballista
2 wave Assassin,
3 wave Weak Point Potion
4 wave Weak Point Potion