REQUIRED UNITS:
280 Elite Soldier [-47]
REQUIRED SKILLS:

GHOST

First Aid 3/3


Overrun 3/3


Unstoppable Charge 3/3


Garrison Annex 3/3


Cleave 2/3


Lightning Slash 1/1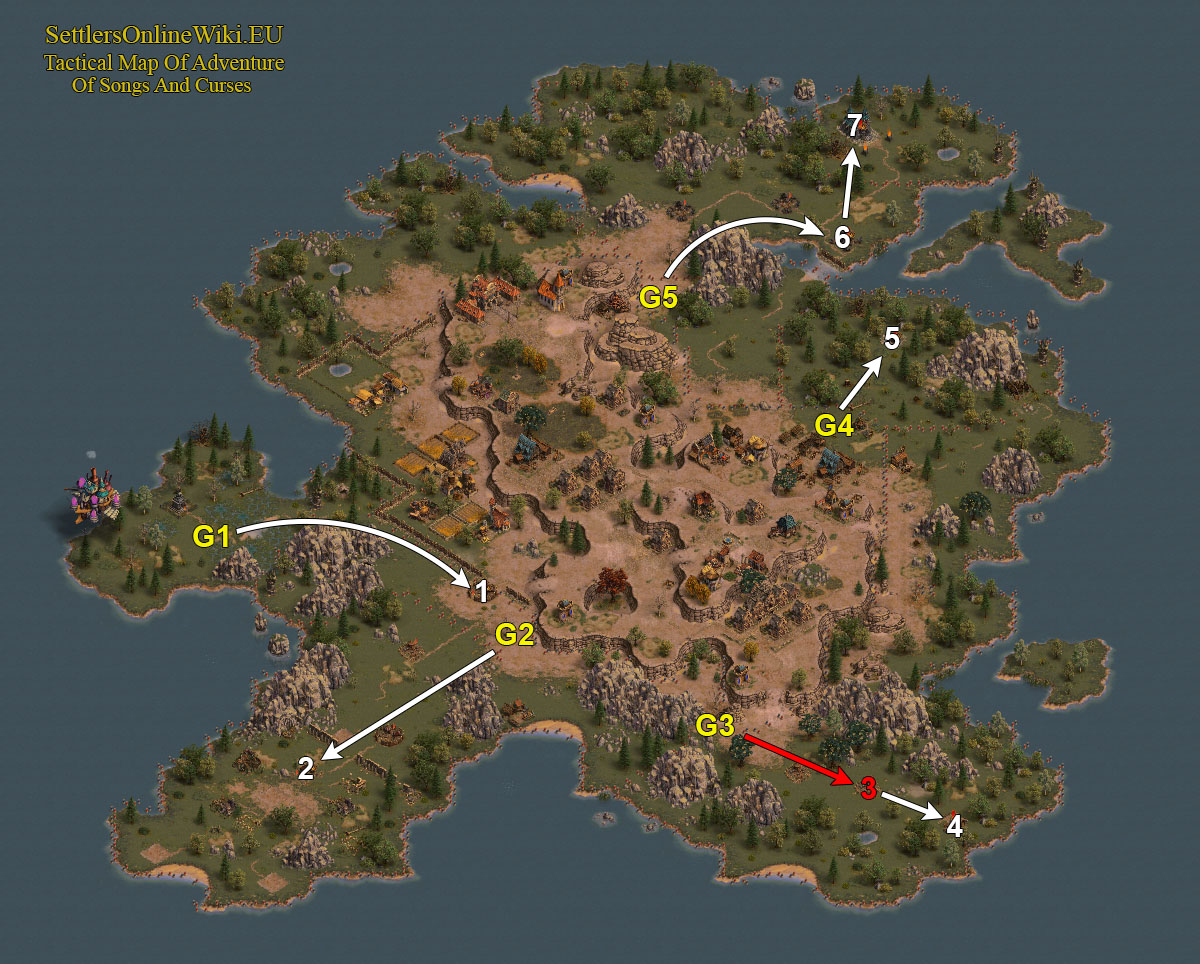 Check the skills required for the Ghost.
The losses are what is in the Ghost and not in the report as Gen gets 20% troops back.
Send attacks to camps and General will destroy other camps along the way.
We don't need to attack camps 6-7 to complete the adventure.
| | | | |
| --- | --- | --- | --- |
| Garrison | Camp | Enemy Units | Our Attacks |
| G1 | 1 | 14 Royal Longbowman, 12 Royal Militia | 1 wave (GHOST) 230 Elite Soldier [losses: 22ES] |
| G2 | 2 | 20 Thug, 20 Caltrop, One-Eyed Bert | 1 wave (GHOST) 230 Elite Soldier [losses: 5ES] |
| G3 | 4 | 40 Stone Thrower, Chuck | 1 wave (GHOST) 230 Elite Soldier [losses: 12ES] |
| G4 | 5 | 175 Grey Wolf, 15 Wolf Packleader | 1 wave (GHOST) 230 Elite Soldier [losses: 8ES] |